Aging....Slowly?
July 8th, 2013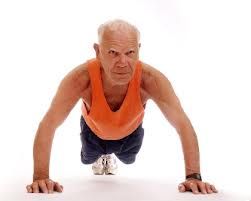 I am at the age where "anti-aging" is a daily thought. I see my parents (in their 80s) experiencing difficulty with the simple tasks. I listen to them grumble about getting old. I look in the mirror and see lines and wrinkles that I know didn't exist a decade ago. I now sleep on my back so that my face isn't all wrinkled in the morning. I hate it! Help!
Here are 10 Anti-aging tips:
#! - Attitude is everything! You are as old as you think. Perhaps there is something generational to this. My parents seem to be of the mindset of "aging gracefully." They accept aging as something natural that you cannot prevent, so you must accept it. I, on the other hand, plan on going down kicking and screaming...continuing to "challenge" mother nature until my last breath! Whichever way you look at it, I think it's important to keep a positive attitude about yourself, your life and the world around you.
#2 - Don't smoke. There has been enough research about this one--not only about aging but health in general.
#3 - Stimulate your brain! Studies have shown that educated women had few instances of Alzeimer's disease. So keep up with current affairs, socialize, read, and do things to challenge your mind.
#4 - Eat well. No crazy diets. Just eat a healthy, fresh, well-balanced diet. Get enough protein throughout the day, eat lots of vegetables, eat whole grains and fresh fruit. Stay hydrated. Limit your alcohol.
#5 - Exercise. Stay physically active. Include cardio, strength, range of movement and balance training into your program.
#6 - Spiritual peace. Whether you are religious or not, you can still enjoy a level of spiritual peace to help you through life's difficulties, deal with stress, offer you support and comfort, and give you strength.
#7 - Sleep. Don't underestimate the importance of sleep--quality and quantity matters. Research shows that with less than 6 hours of sleep you are at greater risk for heart attack, as well as affecting your function, recuperation, diet, etc.
#8 - Wrinkle reducer. Select a wrinkle reducer containing retinol. Looking better can help you feel better. And, yes, putting hemorrhoid cream does work to reduce puffiness and swelling under the eyes. And sunscreen is a must for all outdoor activity.
#9 - Take supplements. We can't always eat all the right foods with all the nutrients needed. Consider supplementation (multi-vitamins/minerals, anti-oxidants, B vitamins, etc.).
#10  - Hormone therapy, if necessary. Hormone levels can change as we age and hormone therapy may be helpful solution.
So whether you are "aging gracefully" or "going down kicking the screaming," these will help you carry on looking and feeling good, being healthy and aging well.
*** I invite you to visit my website www.lifefitnet.com and participate in a short online survey that should take only 2-3 minutes to complete. No one's personal, individual data is ever shared and the aggregated information is used to Build a Healthy Hawaii and better understand individual needs and preferences related to establishing healthy lifestyle habits. Mahalo for your support! 🙂 Lori