Happy Healthy Heart
February 14th, 2013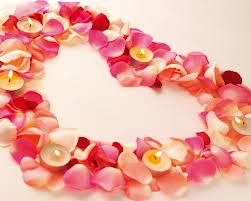 What does Valentine's Day mean to you? For some, it's roses, loving sentiment expressed all too infrequently, chocolates (dark please - yum, yum), or just time spent together. I wish you all a Happy Healthy Heart.
Beyond all the loving, mushy stuff, be well. Take care of your health, your heart and your head. Meaning...
1)  Exercise and eat well. Maintain a healthy lifestyle.  Have regular check-ups and discuss with your health care provider any concerns. You are partners in health maintenance.
2) Enjoy and appreciate those valued relationships -- your family, partner, friends, dogs (had to add this one). Allow even those who may briefly step in and out of your life to influence you in a positive way--with insight, wisdom and kindness.
3) Engage in things you find fulfilling so that you feel good about yourself and what you are doing in life. Stay positive. Have hope. Invest in your future.
Have a Happy Healthy Heart and enjoy your Valentine's Day! Spread the joy!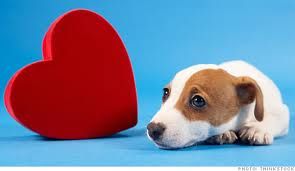 *** I invite you to visit my website www.lifefitnet.com and participate in a short online survey that should take only 2-3 minutes to complete. No one's personal, individual data is ever shared and the aggregated information is used to Build a Healthy Hawaii and better understand individual needs and preferences related to establishing healthy lifestyle habits. Mahalo for your support!
Lori