Breast Cancer Awareness Month
October 14th, 2012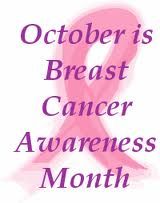 I'm sure you've all heard by now that October is Breast Cancer Awareness Month. For some, that might not mean a heck of a lot. For me, it's a reminder that self-examination and mammograms are a priority--especially since my mom and all her sisters are breast cancer survivors, thanks to early detection.
You've heard enough stories and seen enough on TV to be aware of the importance of these checks. But the main thing is that you are actually doing them. If you think finding out you have cancer would be scary, imagine hearing that you found out too late. That would be far worse and I wouldn't wish that fate upon anyone.
Be safe and be smart.
Don't take your health for granted. Please get checked and support the organizations what do so much to call attention to the cause, help provide funding for research, and offer supportive programs and services to those who have been affected.
Kapiolani Women's
http://www.kapiolaniwoman.org/kpw/health-services/mammography.aspx
National Breast Cancer Foundation, Inc.
http://www.nationalbreastcancer.org/breast-cancer-awareness-month?gclid=CJP6ktPv-rICFQjZQgodvnYAyQ
Susan G, Komen for the Cure
American Cancer Society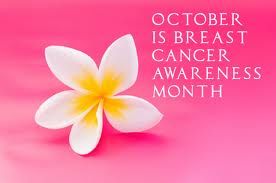 *** I invite you to visit my website www.lifefitnet.com and participate in a short online survey that should take only 2-3 minutes to complete. No one's personal, individual data is ever shared and the aggregated information is used to Build a Healthy Hawaii and better understand individual needs and preferences related to establishing healthy lifestyle habits. Mahalo for your support! 🙂 Lori