On the East Side
February 16th, 2012
Here's a great idea for the weekend. How about a hike? A reef walk? Last weekend was the first time I had done the Mariner's Ridge hike. It's a great hike to take the kids. You begin on a rocky trail, eventually leading to steps of tree roots and enough shade to bring your temperature back down. Along the way are several small landings on either side of the trail where views and cooling breezes greet you. All in all, it was a short, fairly easy hike where you can quickly enjoy views of Hawaii Kai and Kuliouou Valley. Continue a bit further and, before you know it, you'll partake in awesome views of the Windward side—from Waimanalo through Kailua. So worth it!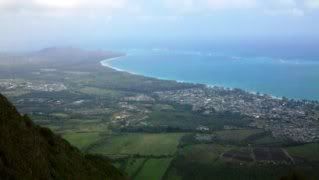 We finished off the day walking the reef behind the Kaiser estate in Portlock, with access through Kokee Beach Park. Honestly, it isn't much of a "beach park" at all BUT we did get to see a monk seal and it does provide a quick and easy way to enjoy a stroll a beautiful reef.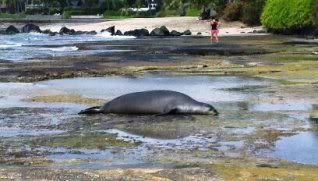 *** I invite you to visit my website www.lifefitnet.com and participate in a short online survey that should take only 2-3 minutes to complete. No one's personal, individual data is ever shared and the aggregated information is used to Build a Healthy Hawaii and better understand individual needs and preferences related to establishing healthy lifestyle habits. Mahalo for your support!
Lori